Team Digital is a summer program at the Kansas City Digital Media Lab designed to help teens pursue their interests and ambitions. Chosen through an application process, selected members are given mentorship and resources to work on individual and collaborative projects for the KCDML. By the end of the summer these teens will produce projects in the areas of audio production, video production and RC Technology.
We are looking for a few young people to work with our TEAM DIGITAL 2021 program this summer. We're looking for youth to help us continue building out two important programs at the lab. Our RC program and our Youth led Media team. With the RC program we will explore many components of RC Cars, drones and airplanes. We will lead and teach a couple of small groups on RC technology throughout the summer as well. A strong candidate will have an interest in radio or remote controlled technology, video and audio production, work well with a team and most of all, interested in having fun. If you think you have what it takes, please fill out the application, we hope to see you this summer!
TEAM DIGITAL Summer 2021
Elias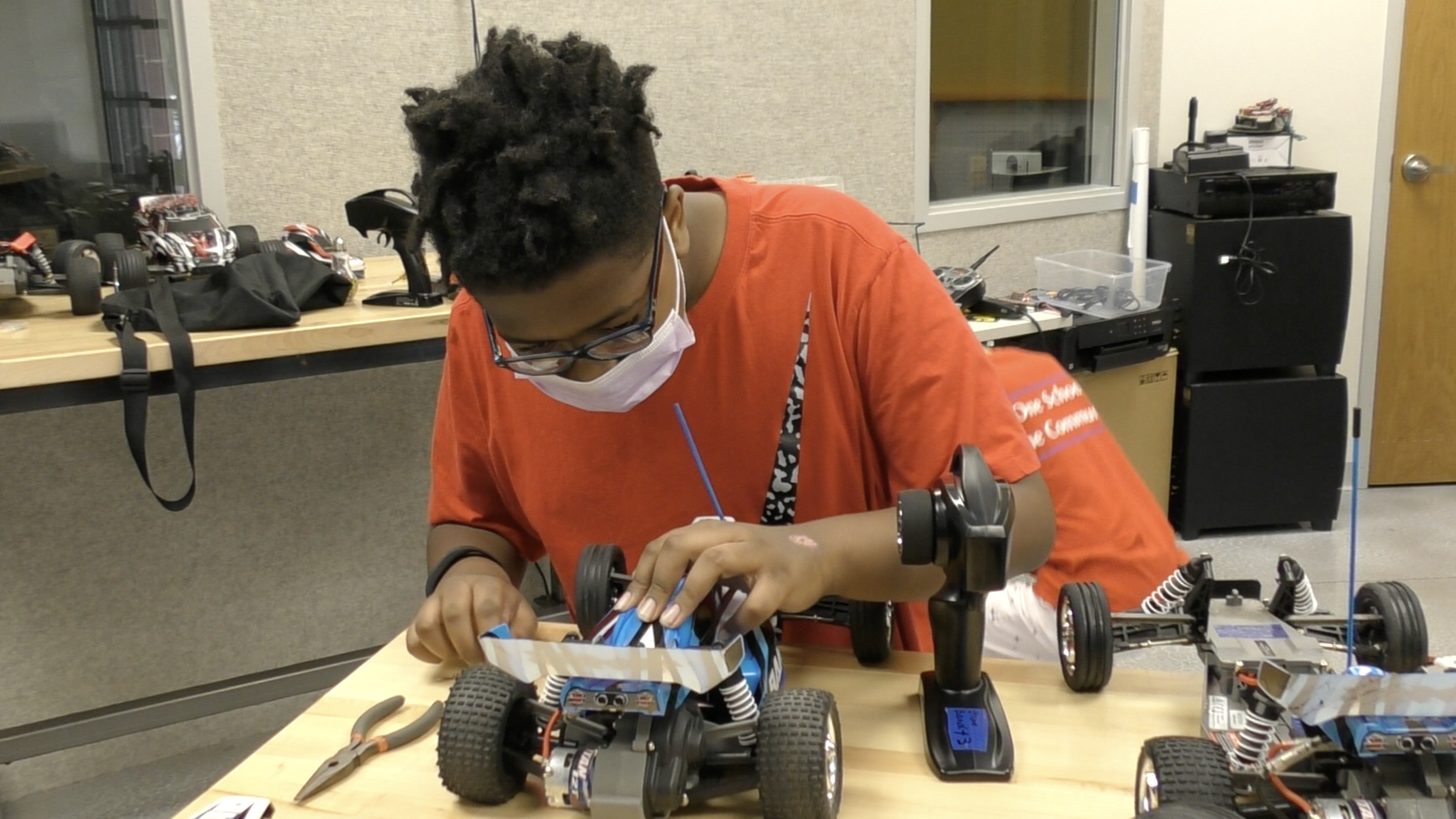 Elias is a 7th grade student at Central Middle School. He has two younger siblings and two pets at home. He enjoys reading, science, and helping people in the community. He also enjoys going outside, playing football and hanging out with his friends. He is excited to learn more about technology and programming.
Monet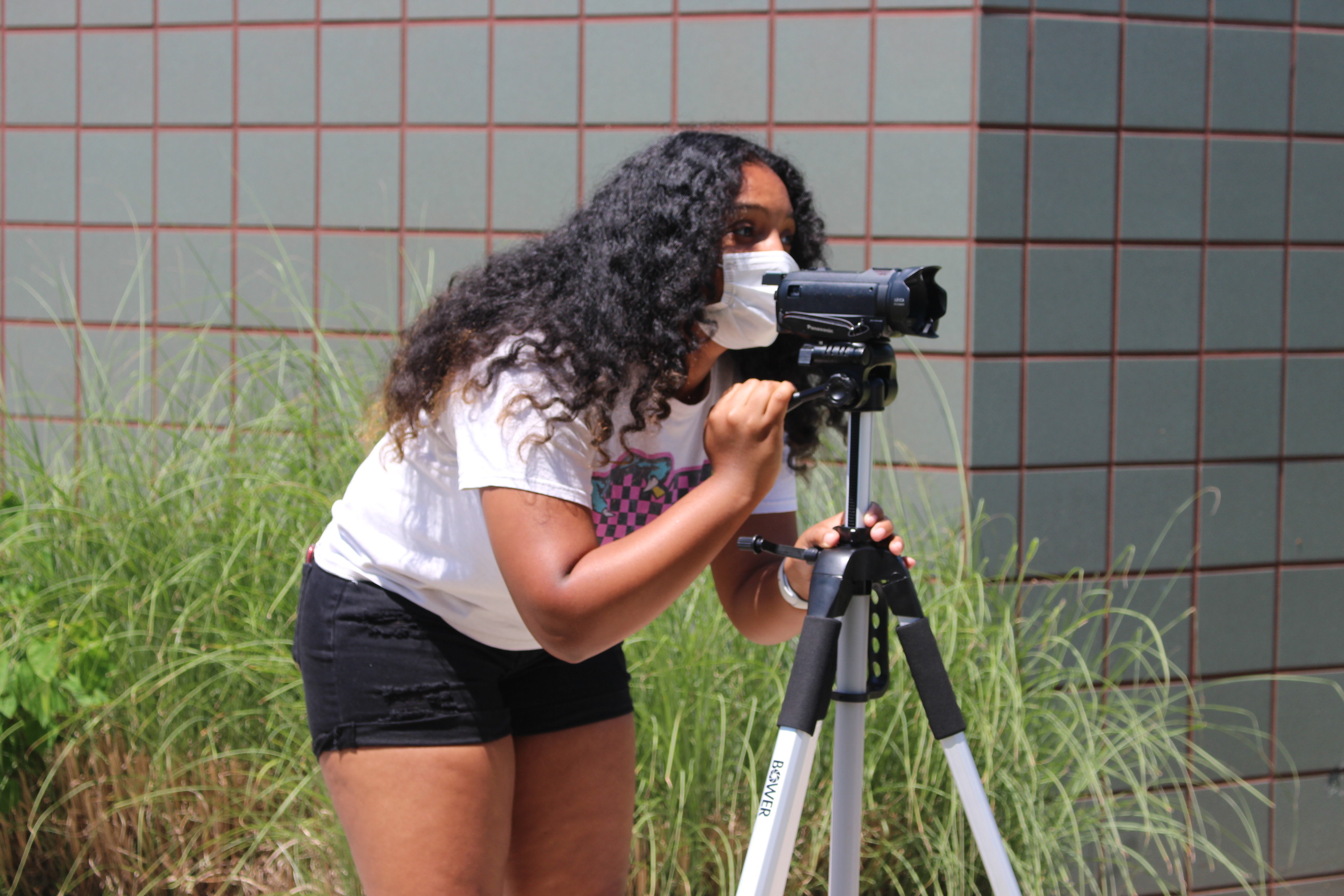 Monet is a 12th grader who attends Crossroads Preparatory Academy. She loves the Kansas City Chiefs. She enjoys nature, going on adventures, traveling the world, and hanging out with her friends and family. She is also a social justice advocate and uprising social activist worker in the Kansas City Area. She is excited to work with Team KCDML this summer and can't wait to get her hands on podcasting and team building, as well as working in the studio. Monet wants to attend college. Her dream colleges include Tusculum university or any HBCU. She is still deciding between lepidopterology, nursing, psychology, or traveling during college. Monet loves music and engaging with people around her city. When she graduates she strives to be perceived as a leader, game changer and innovative thinker.
Victoria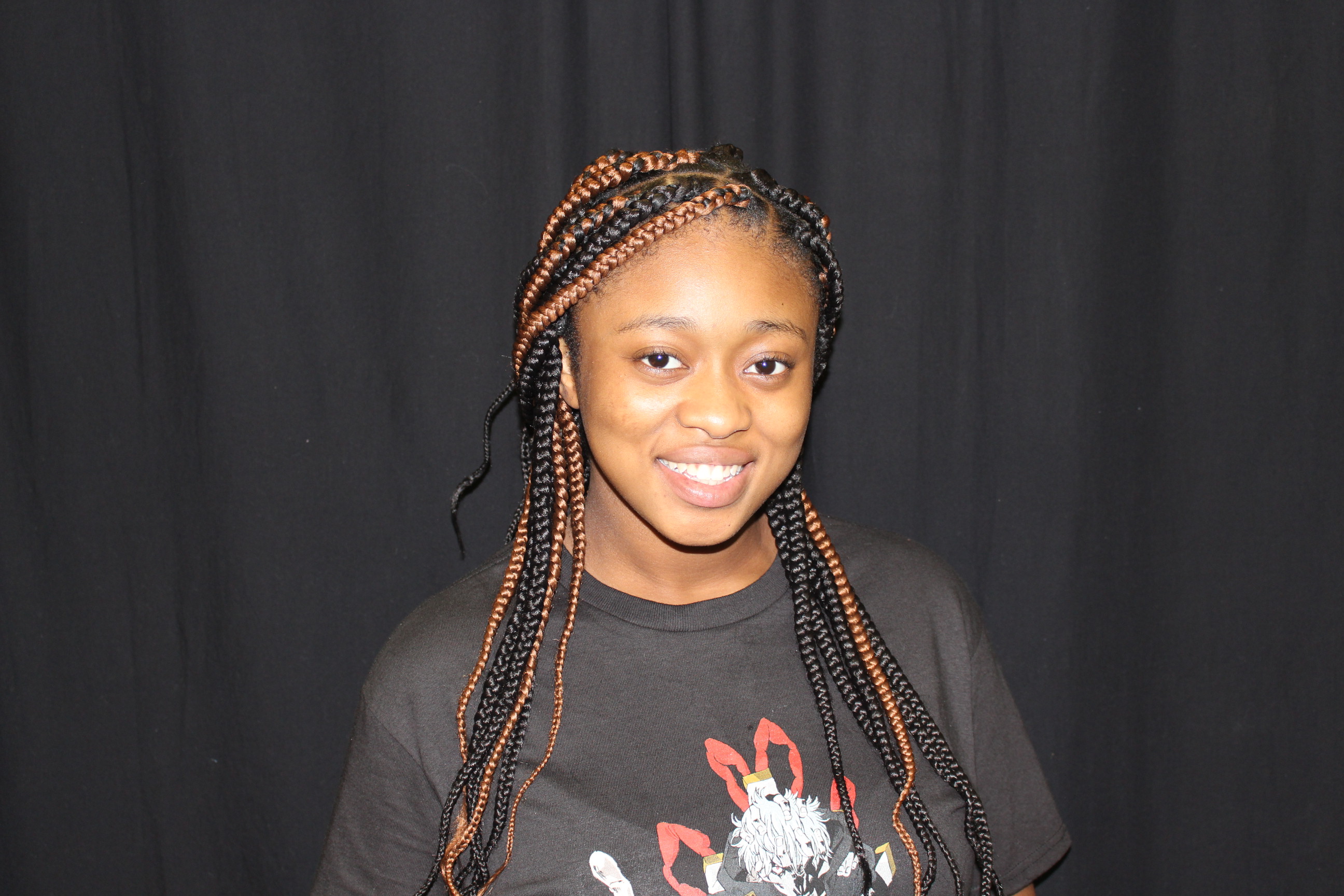 Victoria is a 12th grader who attends St. Teresa's Academy in Kansas City, MO. She has been interested in music and video since she was in the second grade. During her sophomore year, she decided to start making her own music because she didn't like working with pre-made music. She has a lot of creative ideas in her head which she would love to make a reality. Victoria's goal is to make a song and cover art all from scratch, start to finish, includes writing the song, creating the backing tracks, recording the song, taking shots for the cover art, playing around with the design, and creating something she is very proud of. She thinks that the KCDML will help give her that final push she needs to create her own music, along with making a video and cover art. After high school, Victoria plans on attending college in Los Angeles, California majoring in Music Video Production and minoring in Business.
Darian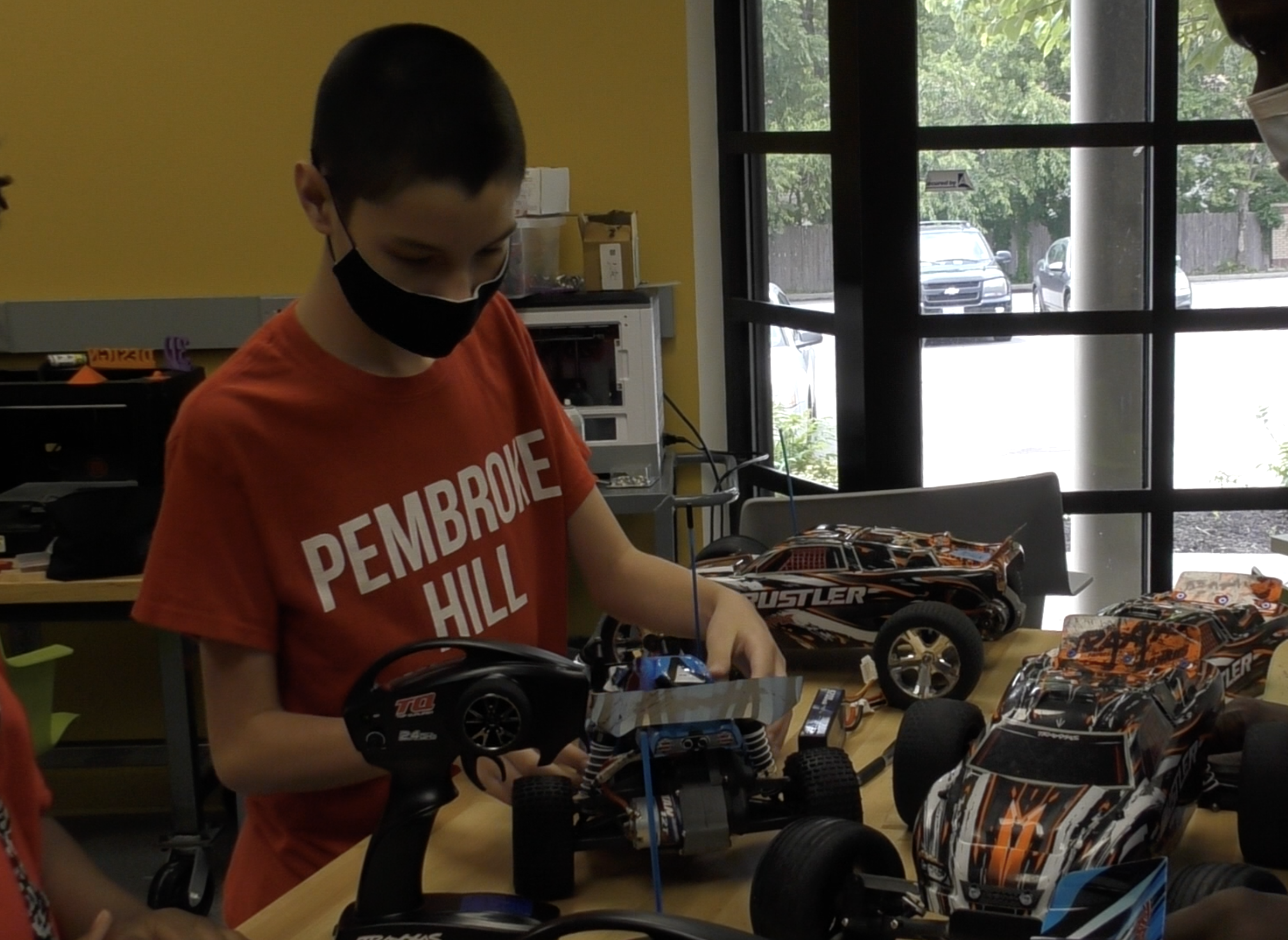 Darian is an 8th grader at Pembroke Hill School in Kansas City, MO. He has always been interested in technology since a young age. At the age of 8, he started coding and at the age of 10, he started working with hardware and 3D modeling. He loves his family, including his 10 year old dog, Villy. When not at school, you can find him playing video games, working with technology, or studying German. His goal this summer is to work at the KCDML and learn a little more about everything. He plans to pursue a higher education after high school, get a job in IT, and travel around the world to experience more cultures.
Egypt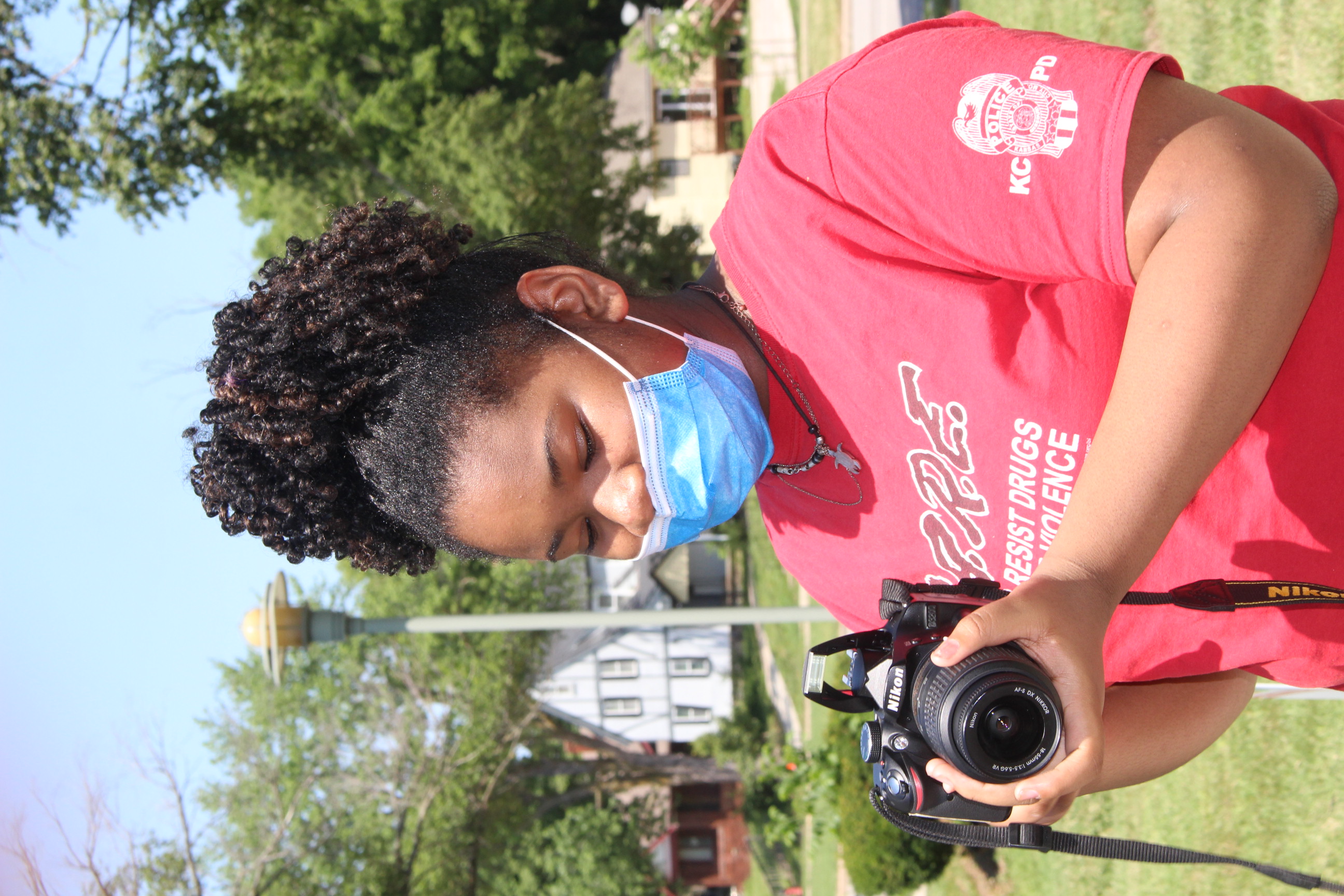 Egypt Moore is a 12 year old student at Kansas City Girls Academy Preparatory Academy. She loves to do her hair, nails, cook and design clothes. When she grows up, she wants to be a hairstylist and a nail technician. At home, she has five sisters and two cats. By joining Team Digital, she hopes to learn about 3D printing, video production and fashion design.
Ja'Mauri
Ja'Mauri is a 10th grader who attends De La Salle High School in Kansas City. He enjoys learning history and playing basketball. After high school, Ja'Mauri plans to go to college for culinary arts at Morgan State University. By joining Team Digital he hopes to learn more about RC cars and meet new people.
TEAM DIGITAL Summer 2020
Syriah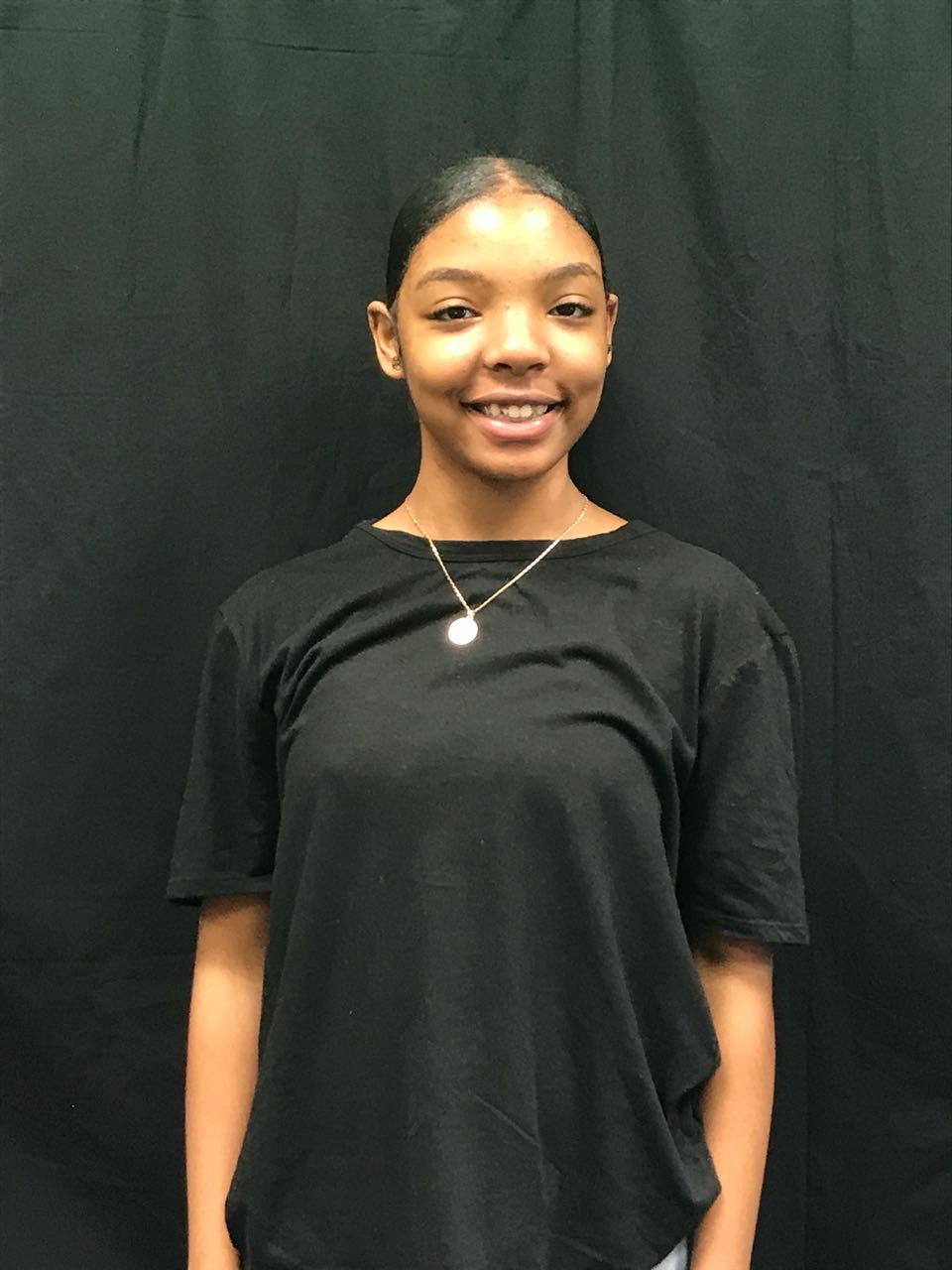 Syriah Sanders is a sophomore at Raytown Highschool. When not at school, she finds enjoyment in baking desserts. Two years ago she played a role as an anchor in the PBS Newshour Student Reporting Lab. During that time she gained experience working with different video production equipment, but her favorite thing to do was being in front of the camera. Syriah enjoyed being the personality of the project. She interviewed her fellow peers about bullying and the importance of participating in a maker space like the KCDML. Syriah also takes pleasure in fashion and design, styling clothes and putting outfits together to make a good statement. A strength that she has is that she is willing to try new things and meet new people. Five years from now she sees herself continuing her education at a HBCU.
Kaelon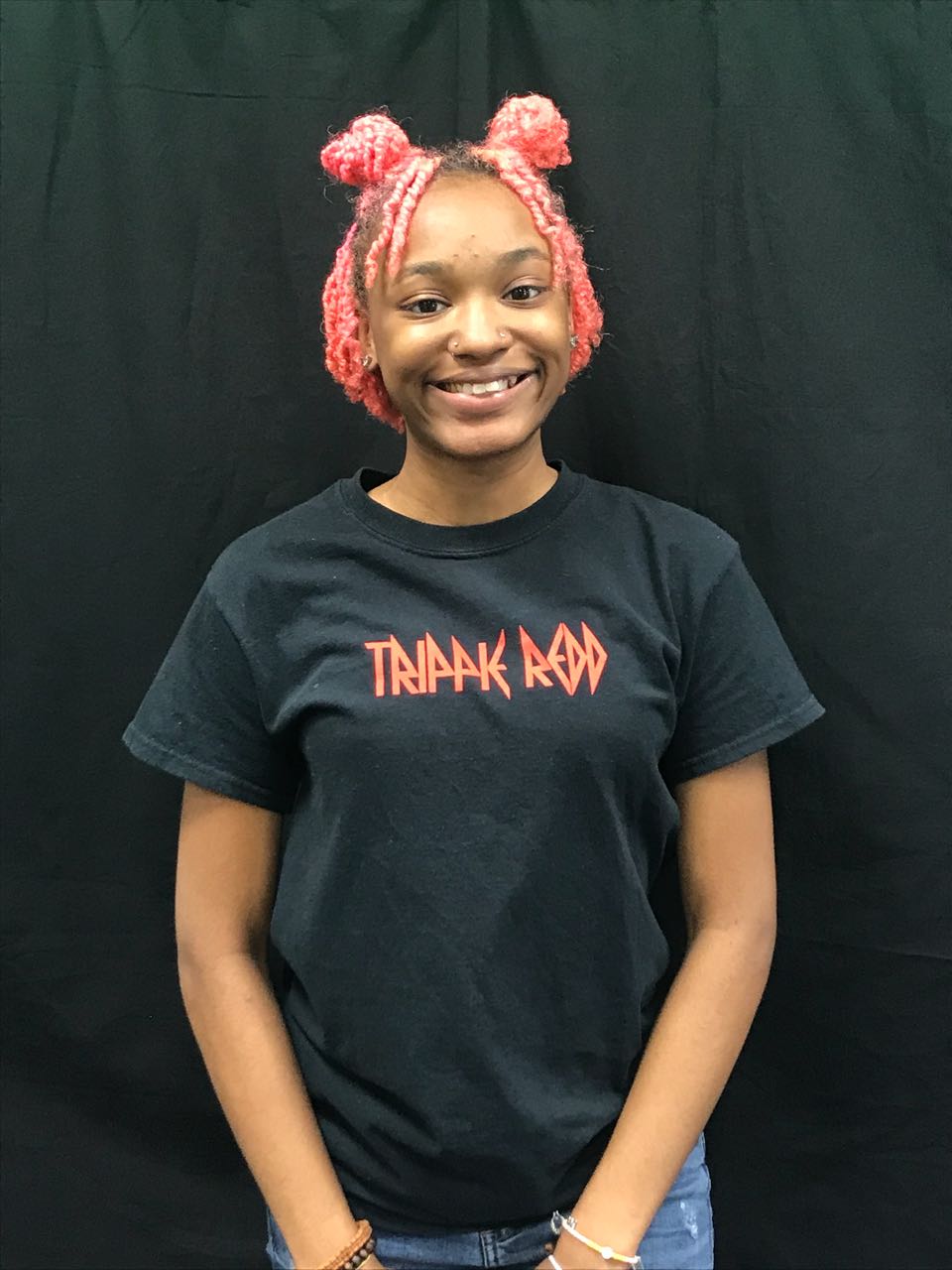 Kaelon DeVine has been interested in the hair world since her younger days. Growing up, her mother was a cosmetologist and had her own shop. She began to take hair seriously at the age of 14 by doing her own and also looking for potential clients. A few years later she began her own business. Education has always been a strong suit even though she had to change schools due to frequently moving. Known for her drive and ambition, Kaelon recently started a jewelry business as well. In her middle school years on to high school, DeVine was accepted into AVID, which is a college readiness program. During high school she was also a part of becoming the first National Demonstration school for AVID. As a stylist, Kaelon has had experience working a regular job, but she enjoys being her own boss. She finished her high school education a year early and is planning to attend cosmetology school for her senior year. Five years from now Kaelon wants to have her own studio, working with other stylists and holding braiding classes.
Devaughnte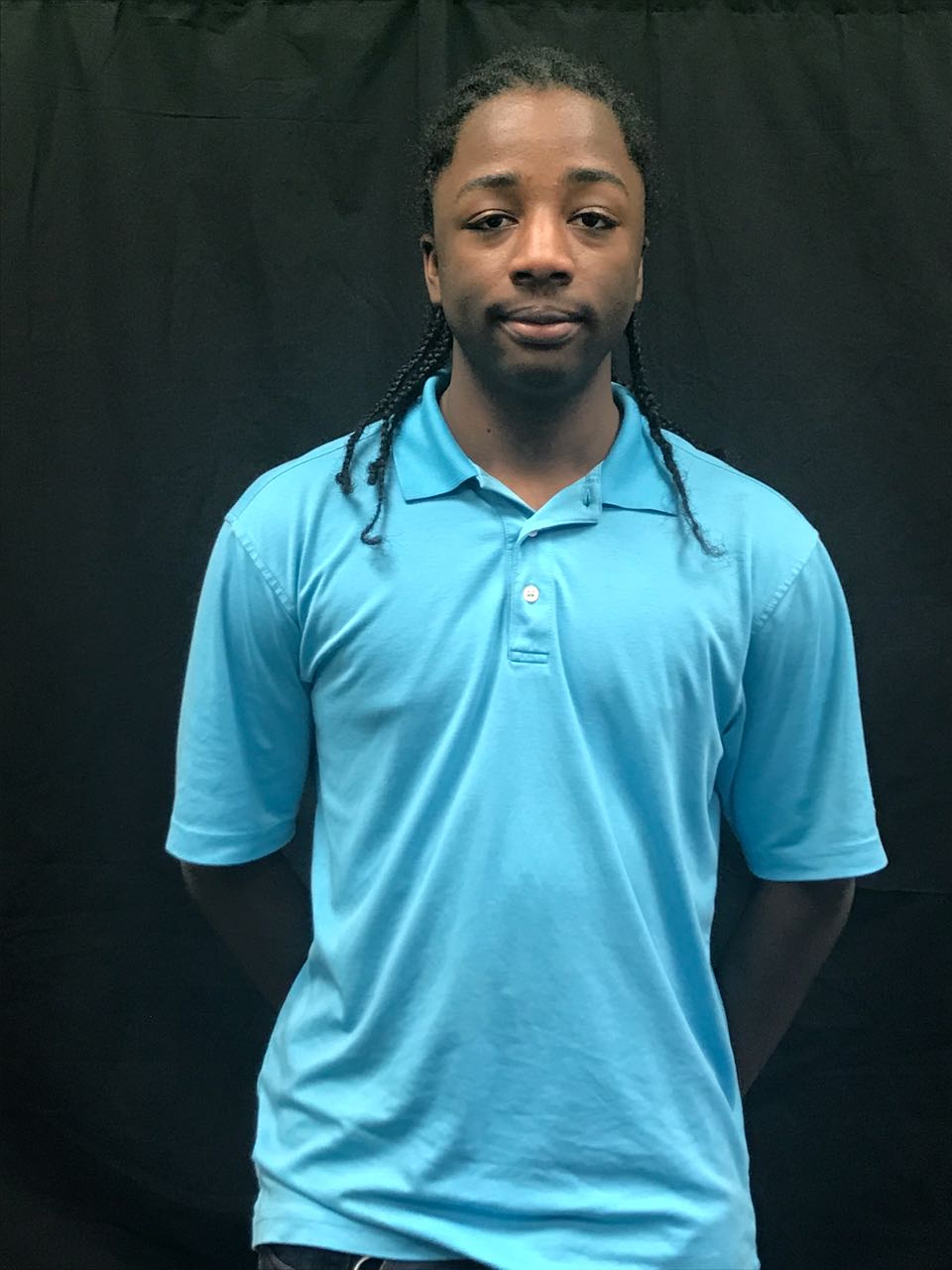 Devaughnte Dodds has always been interested in robotics and design. Since the 3rd grade he has been actively learning to make. Devaughnte Dodds graduated from Nowlin Middle School with principal's honors. He has learned multiple mediums of design from digital work like Tinkercad to physical work like soldering. He is hardworking and dedicated to his crafts. Devaughnte has recently been working with the raspberry pi (a micro computer) and emulation software. He experiments with many types of creative mediums. A strength he has is he works well alone as well as in a small groups. In seven years, Devaughnte sees himself working in a tech company creating designs for new inventions.
Aunjanette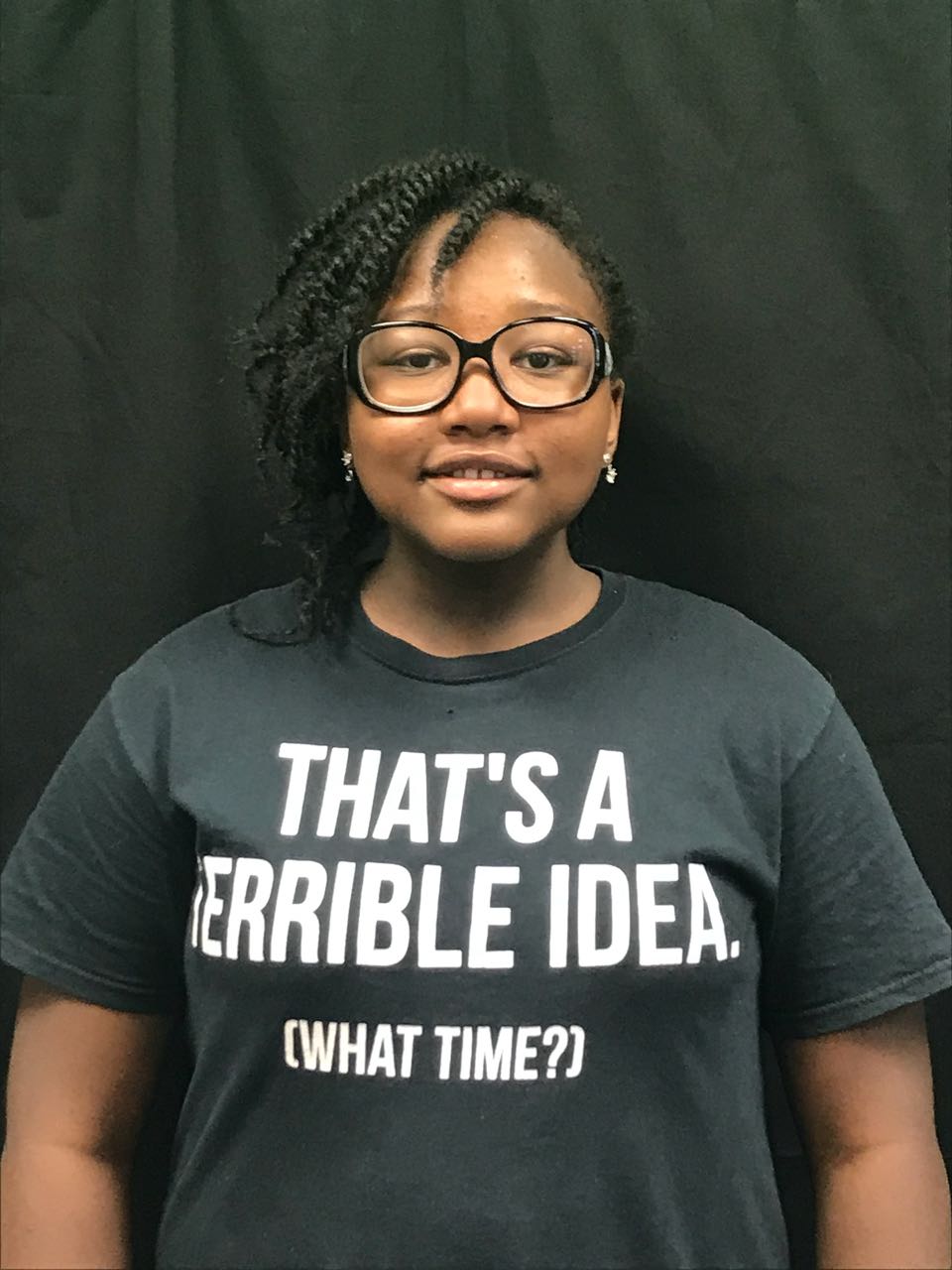 Aunjanette Dodds is in the 7th grade at Nowlin Jr.High. One of her favorite subjects is history. She believes there are so many different things that you can learn from the past that relate to the present. One of the strengths that Aunjanette Dodds has is that she can adjust to problems by looking at it through a different way and picking it apart piece by piece. Her expertise is in cooking, especially baking desserts. She has experience in 3D printing likes to use an online software called Tinkercad for design work. She has been involved in technology since a very young age and its a driving ambition for her future goals.
Lawrence
Lawrence Sims is an artist with experience in drawing comics and making animation. He also has experience in 3D printing and photo and video editing. A good amount of this experience comes from volunteering at the library as the media lab assistant. As the lab assistant he helped facilitate programs for kids and teens such as RC racing. He also helped prepare for events like the Black History Live Museum. He graduated from Southeast High School in the class of 2020 and is now working on founding his own media company with a group of friends. Cartoons, comics, and videogames are some of the things the company wants to create. His strengths are always having a positive attitude and his ability to complete tasks quickly when not distracted. In a year he sees himself drawing comics with friends for their own company.
Aniyah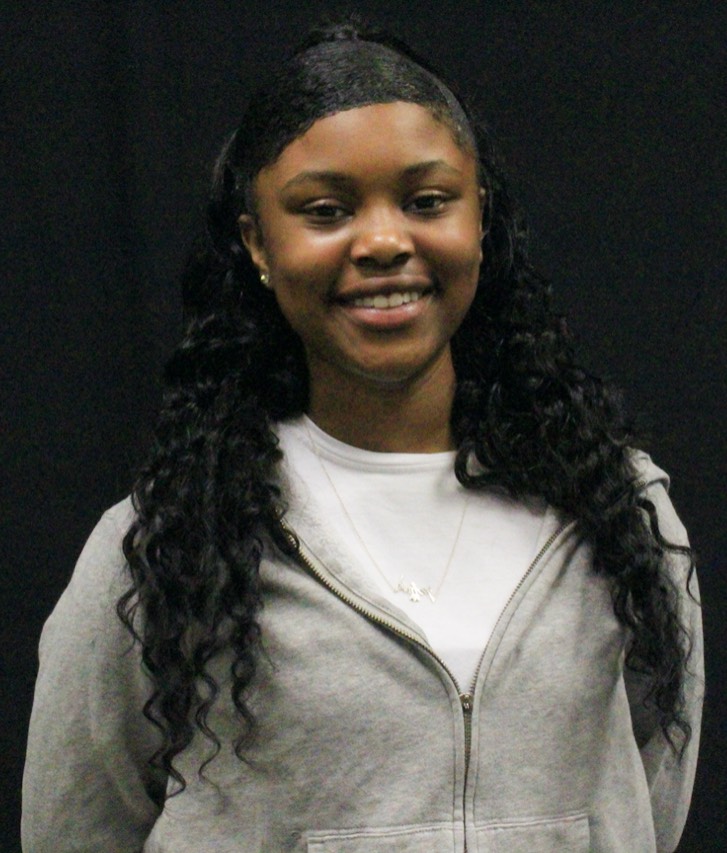 Aniyah Fletcher is a sophomore at Raytown Highschool. During the school year Aniyah participates in many activities such as student council, track and field and the girl's golf team. Even though the school year was cut short due to covid, Aniyah had the opportunity to work at ArtsTech where she gained an interest in sewing. This summer Aniyah has enhanced her talent of clothing design and will soon be starting her own business. A strength that she has is learning new skills quickly and applying them in her life to better herself and those around her. Five years from now, Aniyah sees herself graduating from college and working in a hospital as a sonogram tech while also selling her clothes globally.